No better way to celebrate the birthday of our great country than fishing for big
largemouths
and bonus pike. One of my favorite ways to target mid summer bass is pitching a jig on the outside weed edges. Healthy green cabbage plants in 10-15
FOW
are promising hideouts. Any jig will work, as long as its black and blue! I like to add a craw chunk trailer as well. Pitch the jig on a stout 7-7.5' rod with 20# mono and hold on tight.
Dustin kicked off the day right with this guy.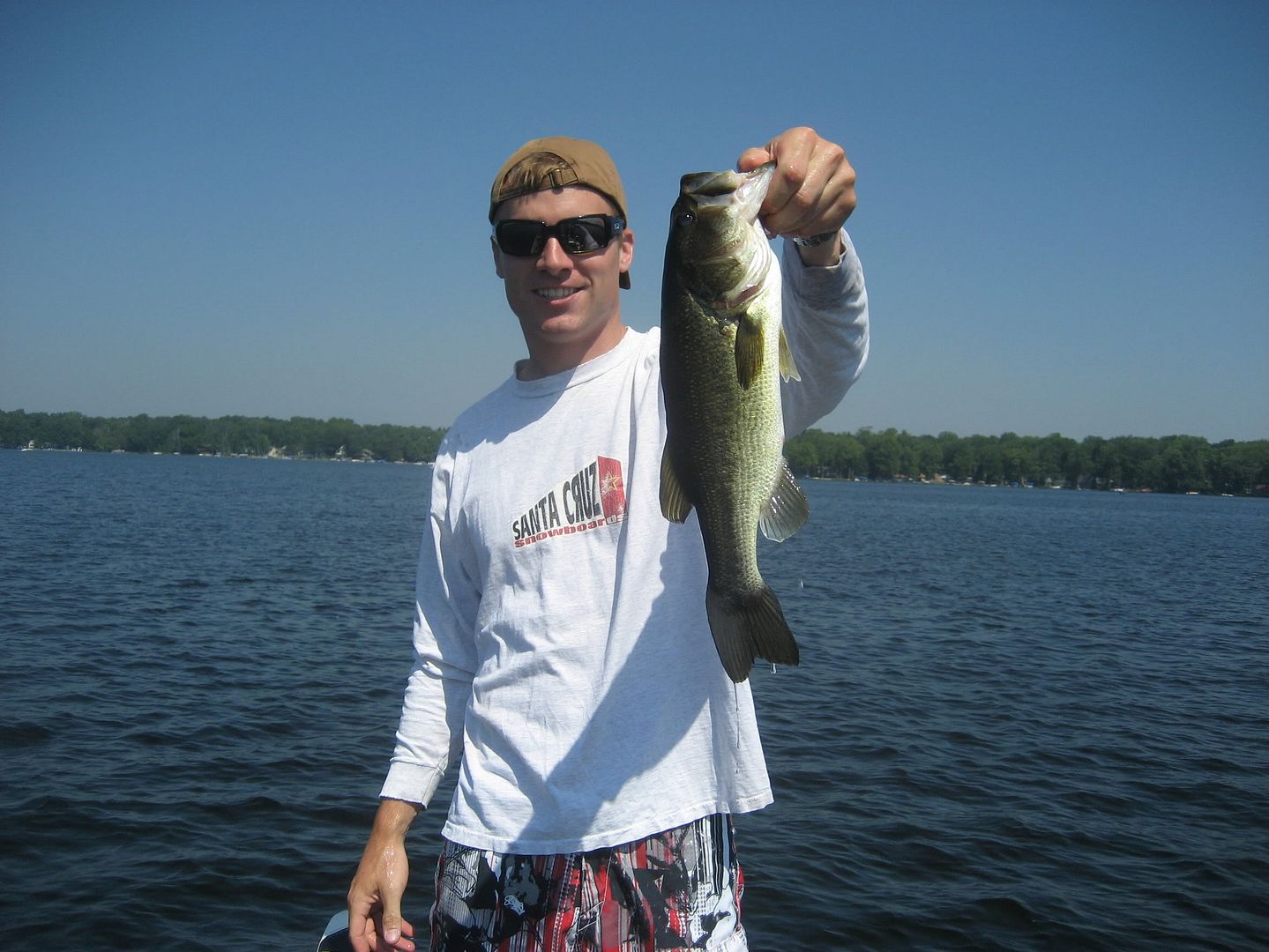 We ended up with a respectable limit around 11-12lbs. One of mine.
We moved up the chain of lakes looking for more big
largemouth
. Found a few, and a few big pike. I boated the first beast.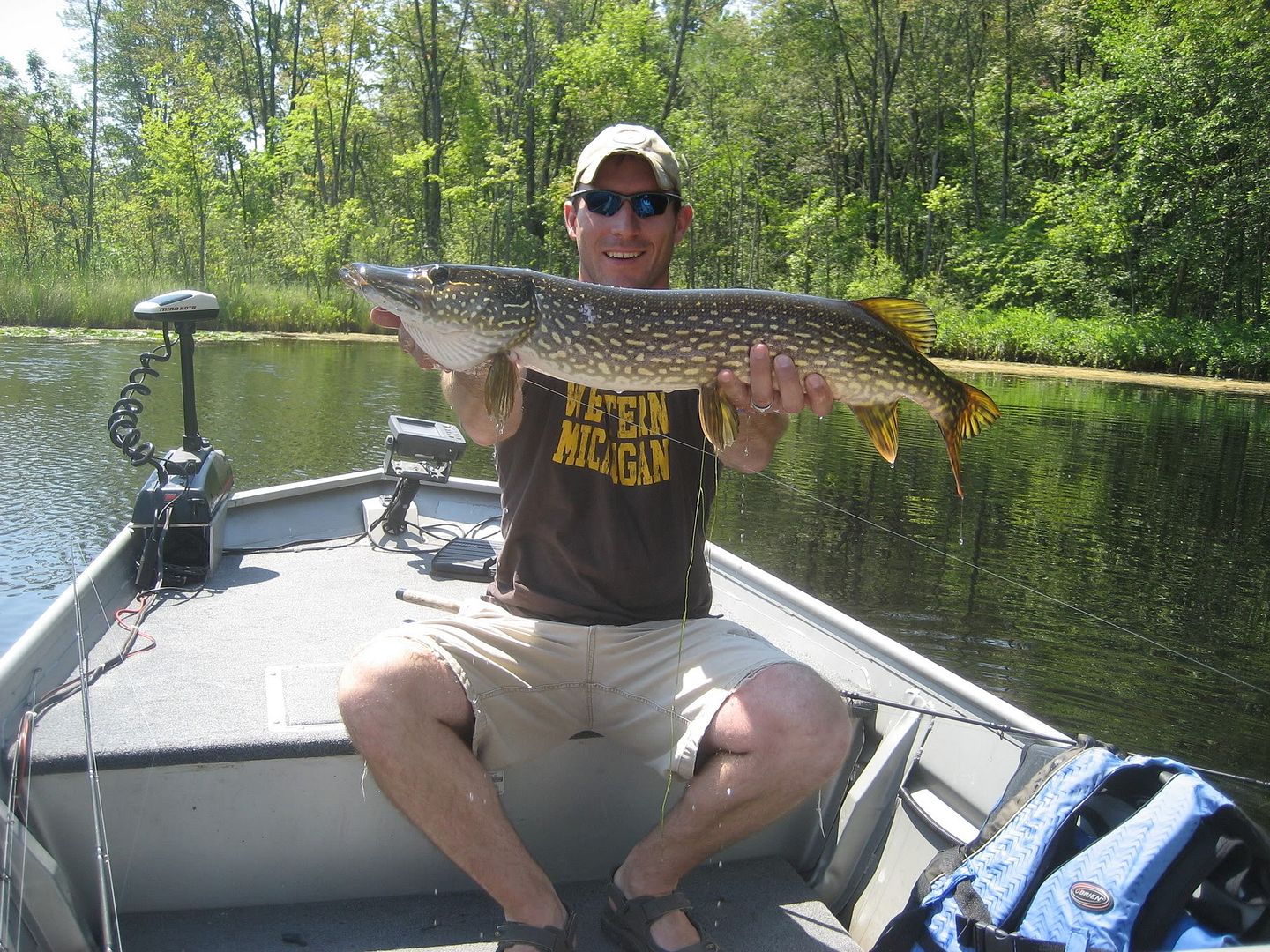 Dustin with #2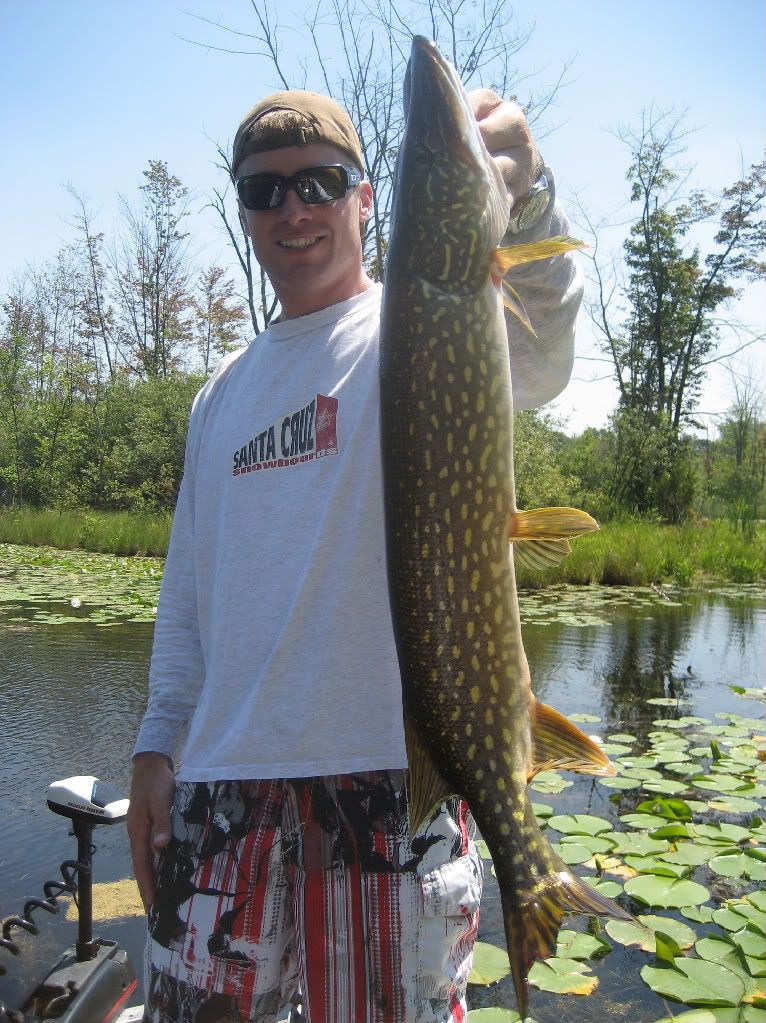 And #3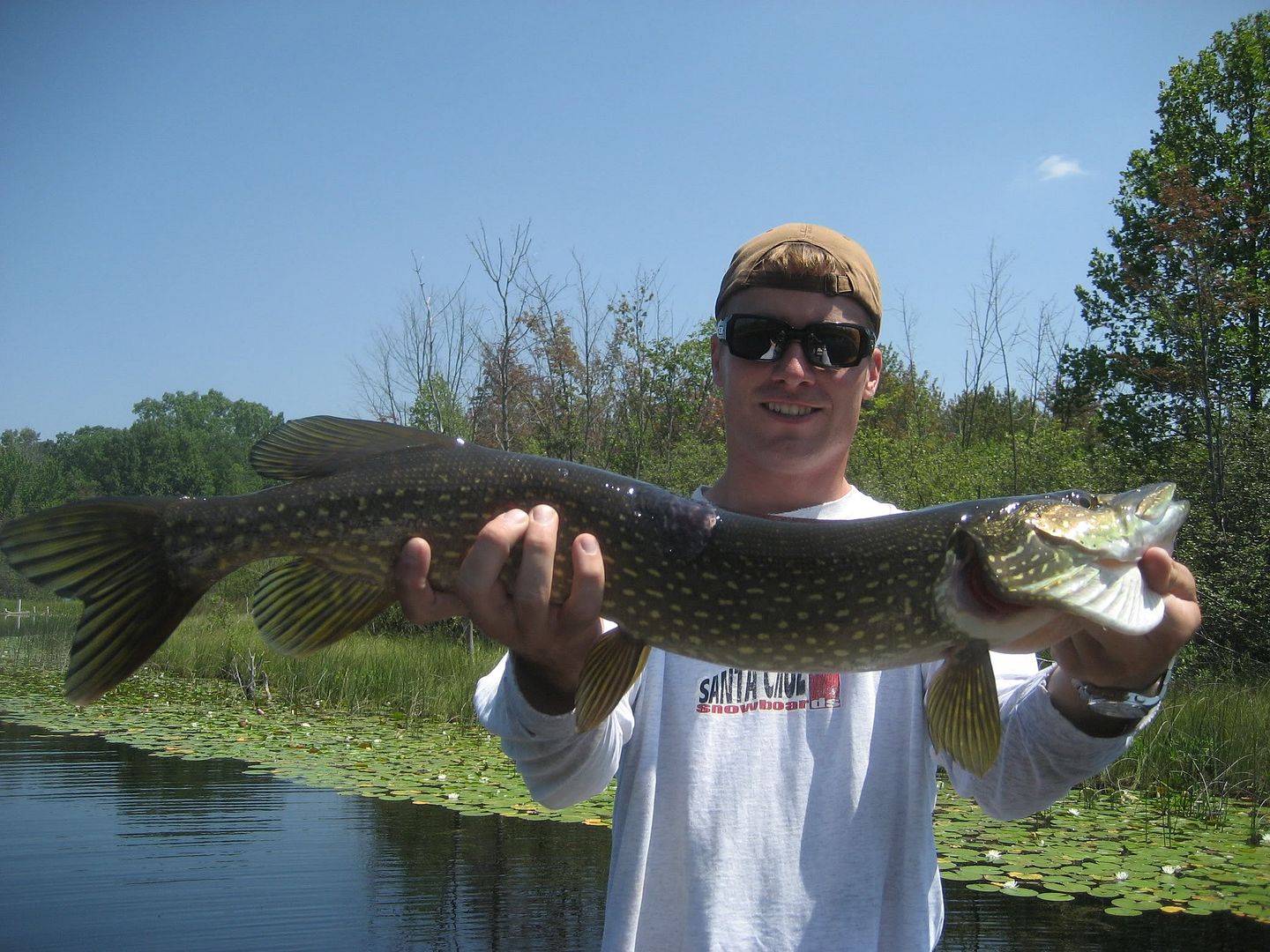 Happy 4th of July!